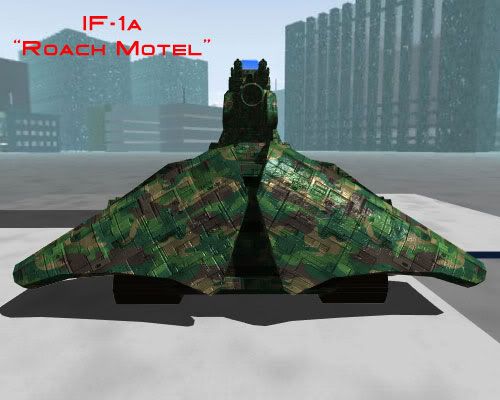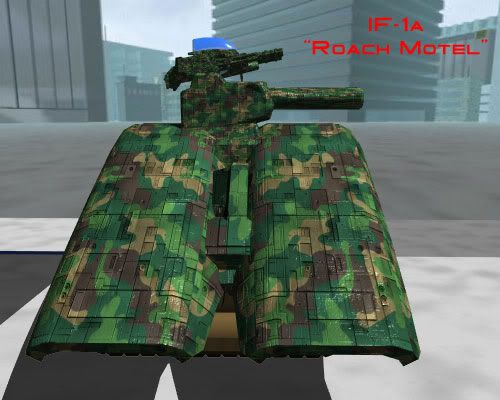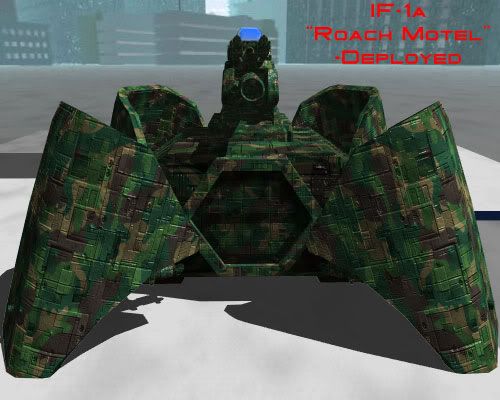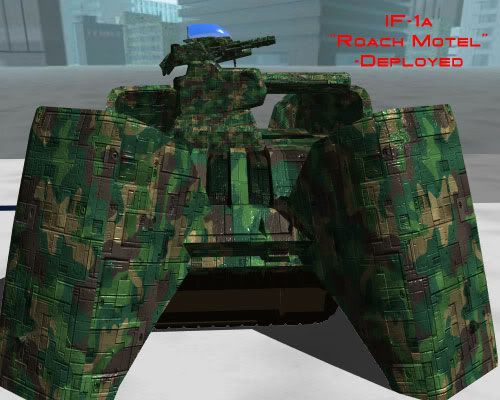 I give you the IF-1A Mobile Bunker.

Reichskampfen, this is basically the thing you asked for via TG.

I'm getting tired of doing stats, so I'll just give it the short and sweet:

This thing is heavier than the heavy tank. It can carry thirty six men without power armor, or sixteen IG-1 suits with their pilots. It's pretty slow (a bit slower than the heavy tank, but not by much) and uses tracks to get around.

It's got a gun equivelent to the Hornet's, as well as the twin gattling blasters of the heavy tank. Oh, and it also has a small 20mm mortar that can be loaded with a variety of shells.

The key thing though is that it's got four ginormous armored plates that can be moved around as needed to provide optimal cover to the vehicle and its occupants, allowing infantry to fire out of specially designed firing-slits that can seal up for NBC work, as requested. (Note: The tanks are sealed for NBC too, but I forgot to mention. If there's anything else I forgot to mention, lemme know.)

Doors are located on the front, rear, and sides, though the side doors are covered by armor unless said armor is deployed. The doors are large enough to fit two infantry or one power-armored soldier at once.

When the armor is deployed, the vehicle's passive defense system comes on. Basically, it's a big honking microwave emitter, meant to heat up light armored vehicles and make unarmored infantry go *pop.* I know you wanted napalm, but that was too much of a safety risk. :)

As requested, the armor digs into the ground slightly, and the tracks lock up, preventing movement when deployed. (So it won't be battered around too much. Let me put it this way: If the enemy's using a weapon that can send that thing moving very far, the APC is probably already dead.)

Power is provided by a reactor identical to the heavy tank's, and its computer system is capable of engaging incoming artillery, like both the tanks'.

It's got a small internal triage-area, so it can take care of wounded troopers.