This may or may not be Ayers Rock, but then again there are probably lots of them sticking up out of the flat terrain.
and by the time we got down towards Cobar the trees had dissapeared completely
There a strange purple-hairedgirl turned up claiming to be Ashara!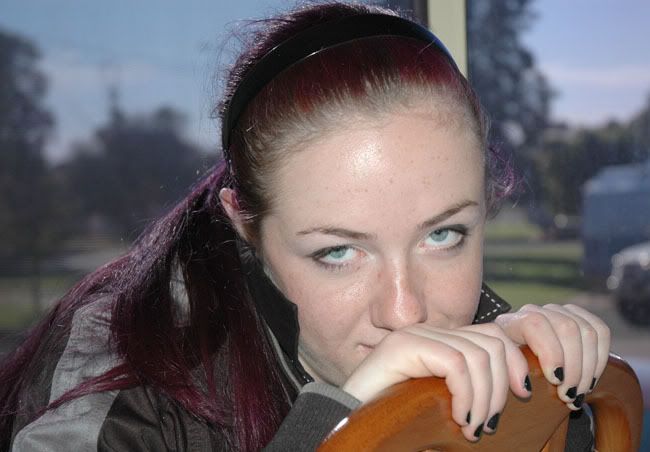 Heading South, it was back on the crap main highways of NSW. They used to have one wide lane of tar, so approaching cars each put one set of wheels in the dirt to pass. This smashed the edge of the seal completely for mile after mile, and when they sealed the roads & widened them, they sealed over the broken edge.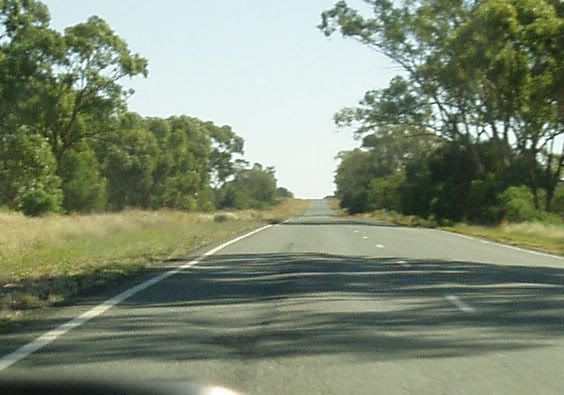 It is hard to photograph, but it runs just where the left-hand wheels run, and constantly bangs the suspension up and down.
Of course, the heavy trucks have ruined lots of the edges as well, even worse than the original road and it can go for miles too.