I know my spray booth is different because my exhaust position is at the top. I think it lack of omph.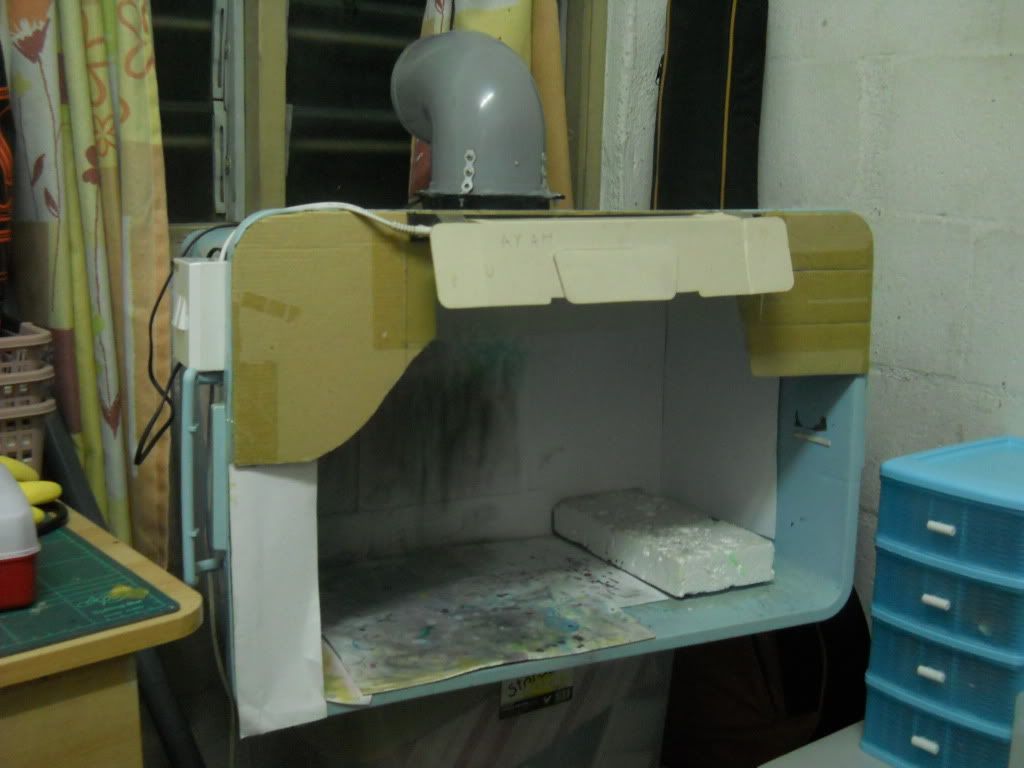 So I make a new hole and change the exhaust to the back.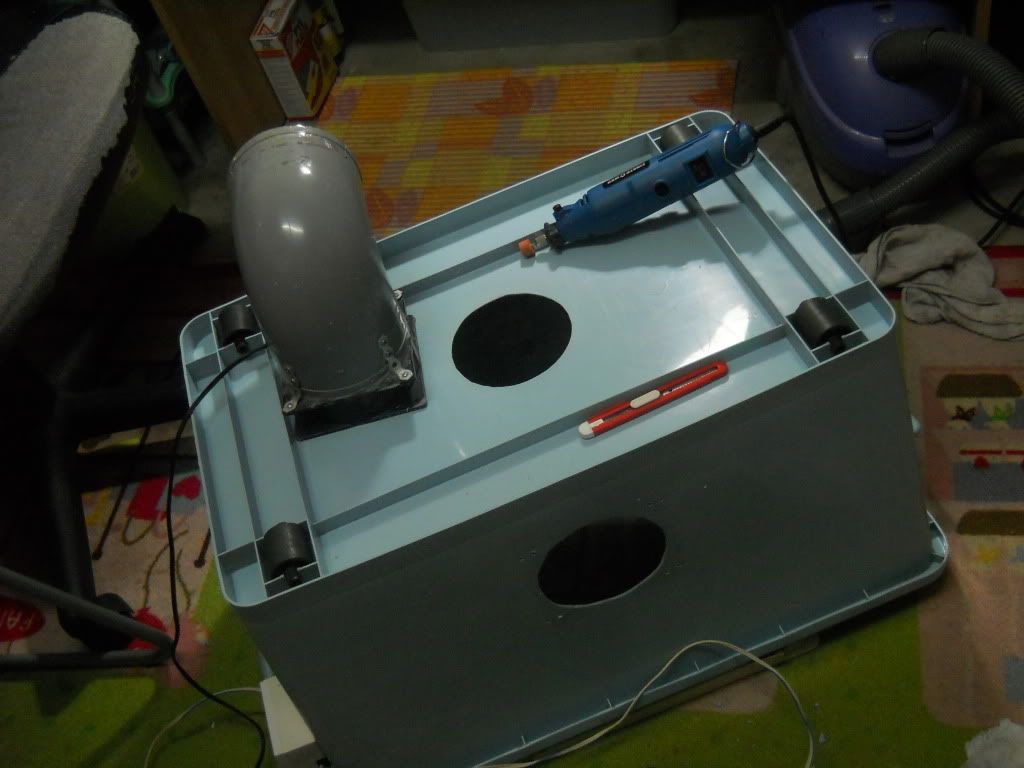 Put some sealant.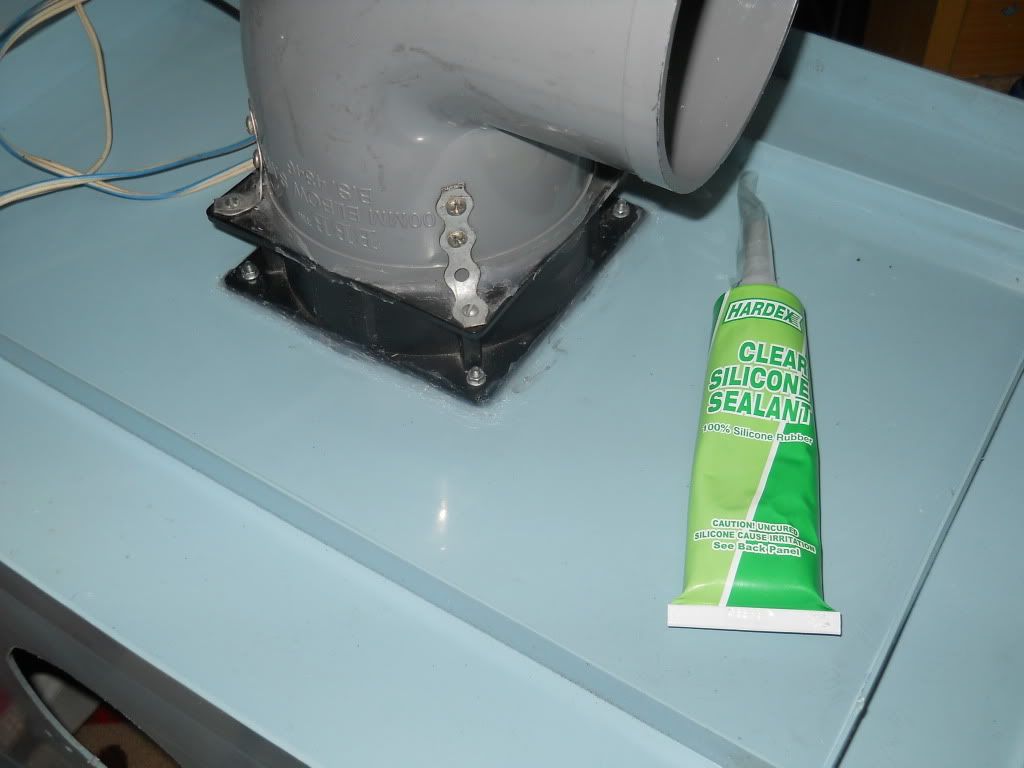 Suddenly, on a bright sunny day, I bought a Honeycomb filter for Mr. Super Booth.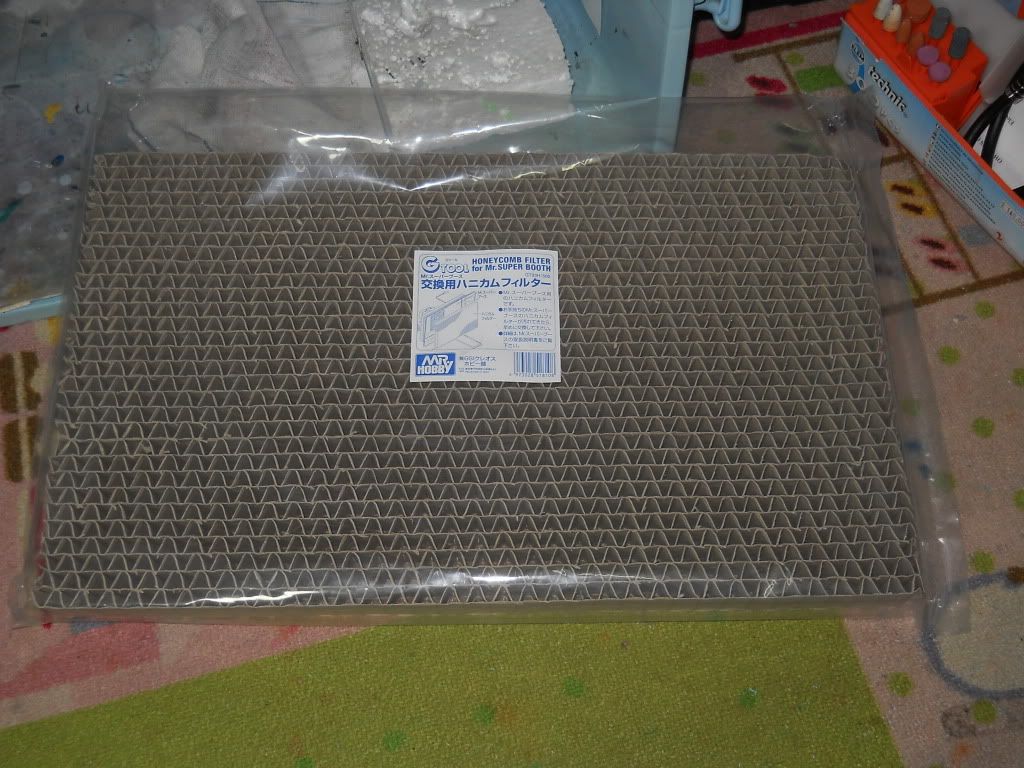 Likewise, it need place to be attach to, so I do some calculation..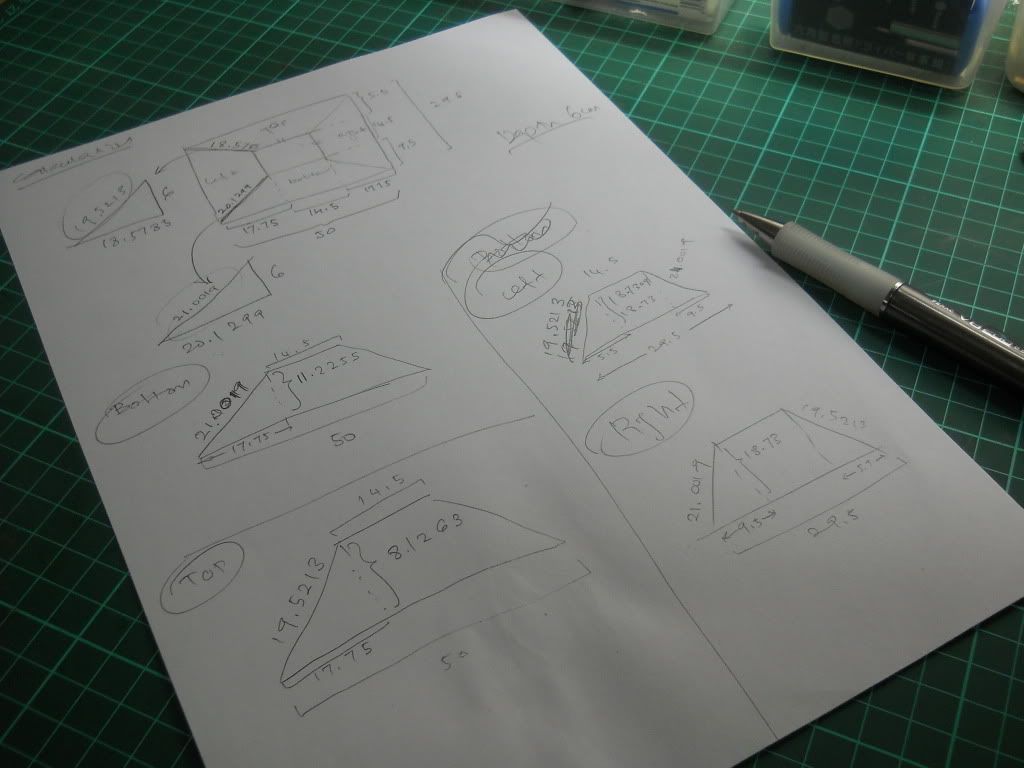 I found a nice box to be use~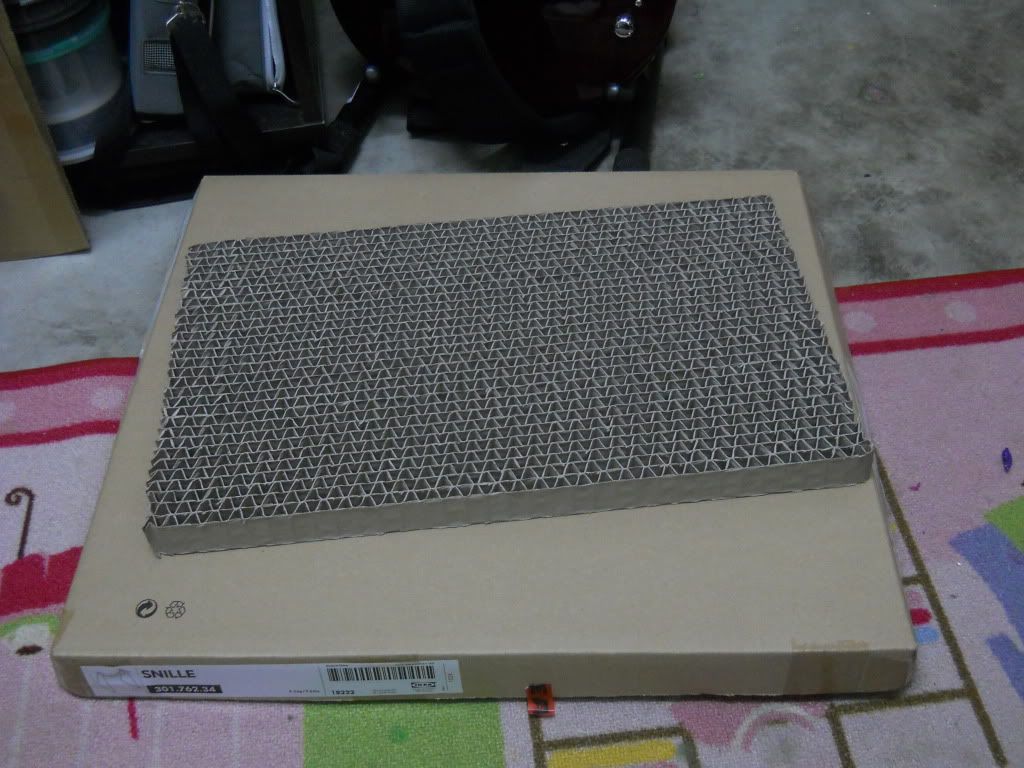 Cut to the dimension I needed.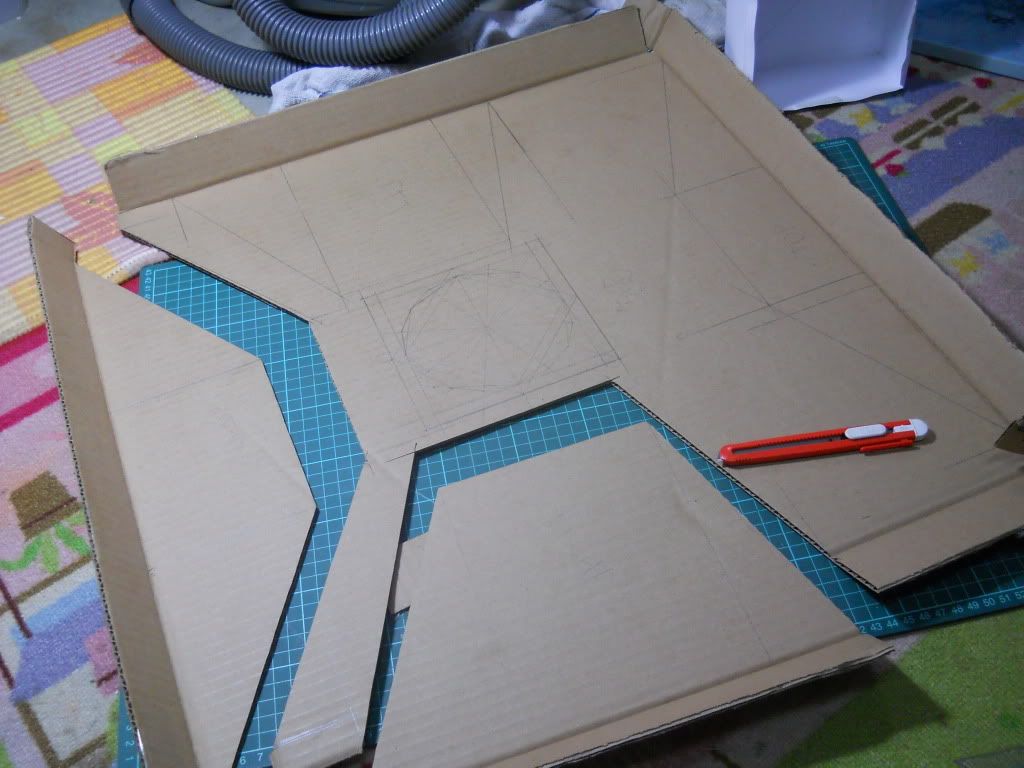 I just use duct tape to attach it together.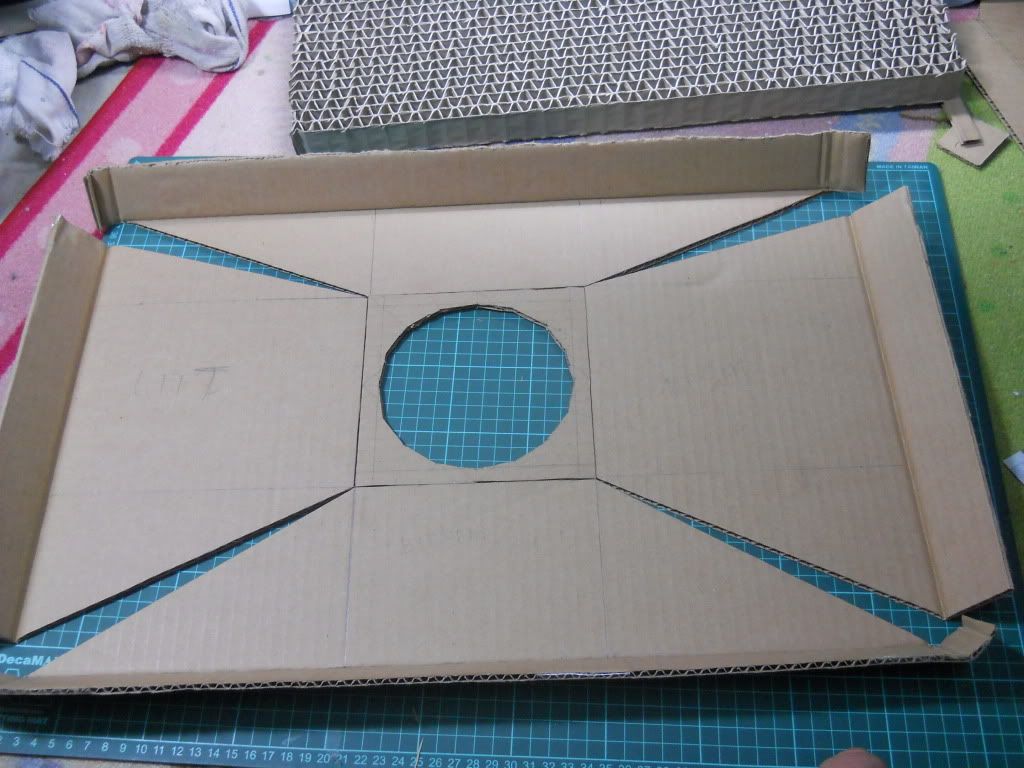 At the back, I glue it with Clear Silicone Sealant.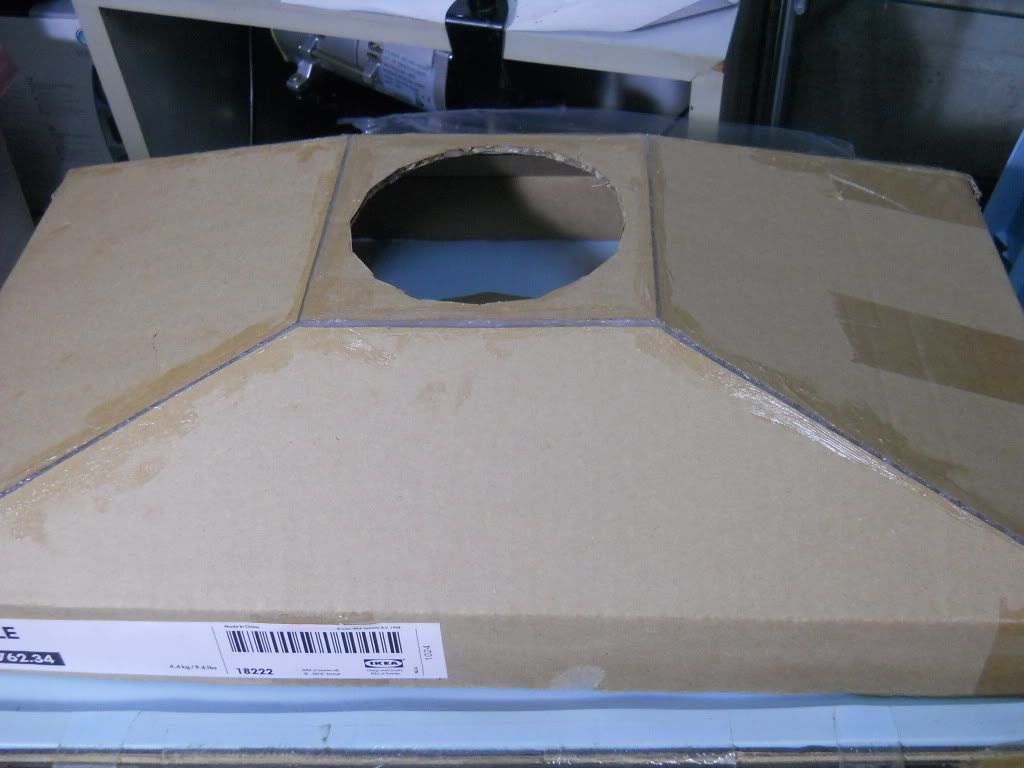 After it cured, I glue to the back of the booth with Clear Silicone Sealant too.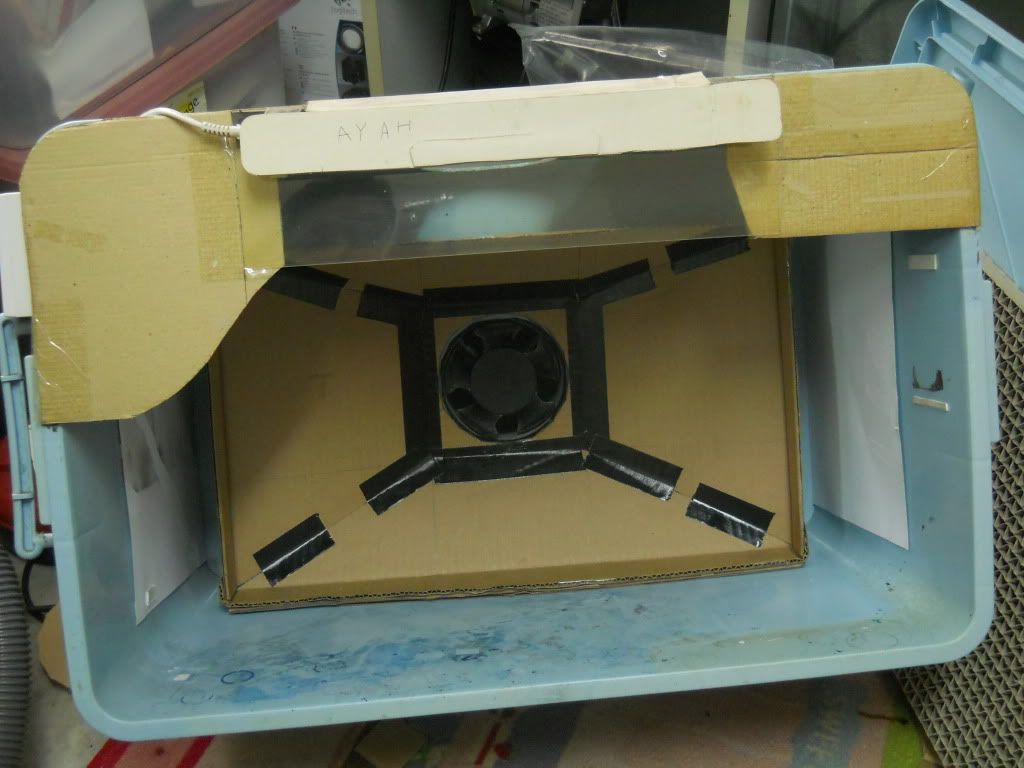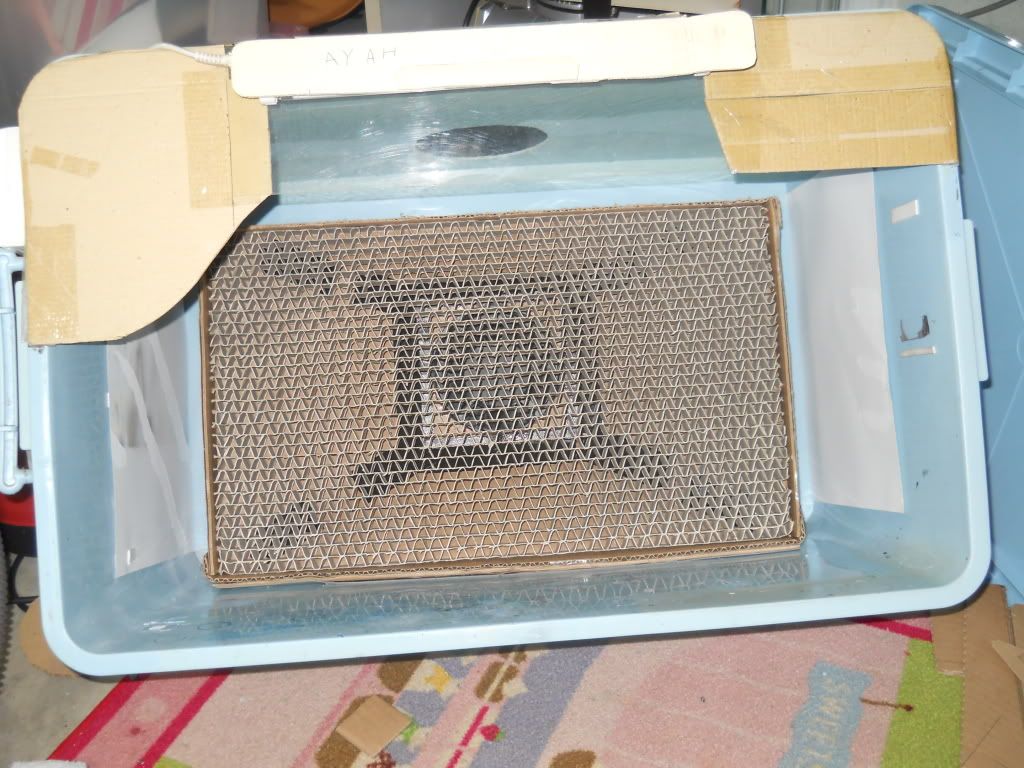 I bought a 110mm Howitzer Cannon with a hose.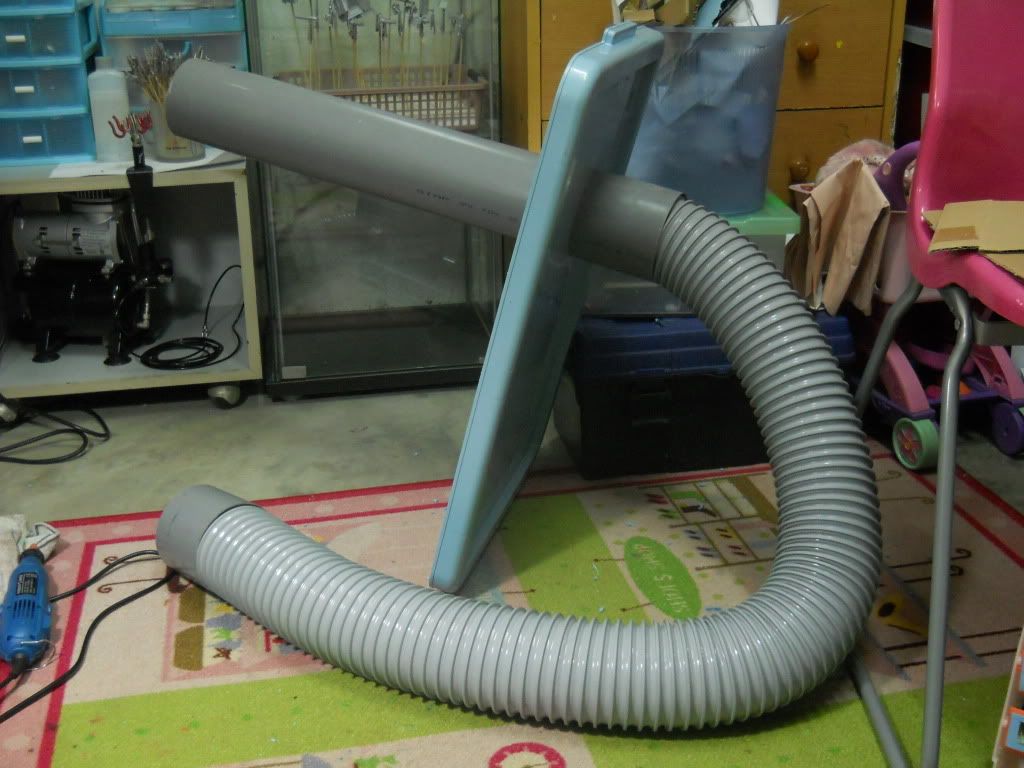 Attach it to the back of the exhaust.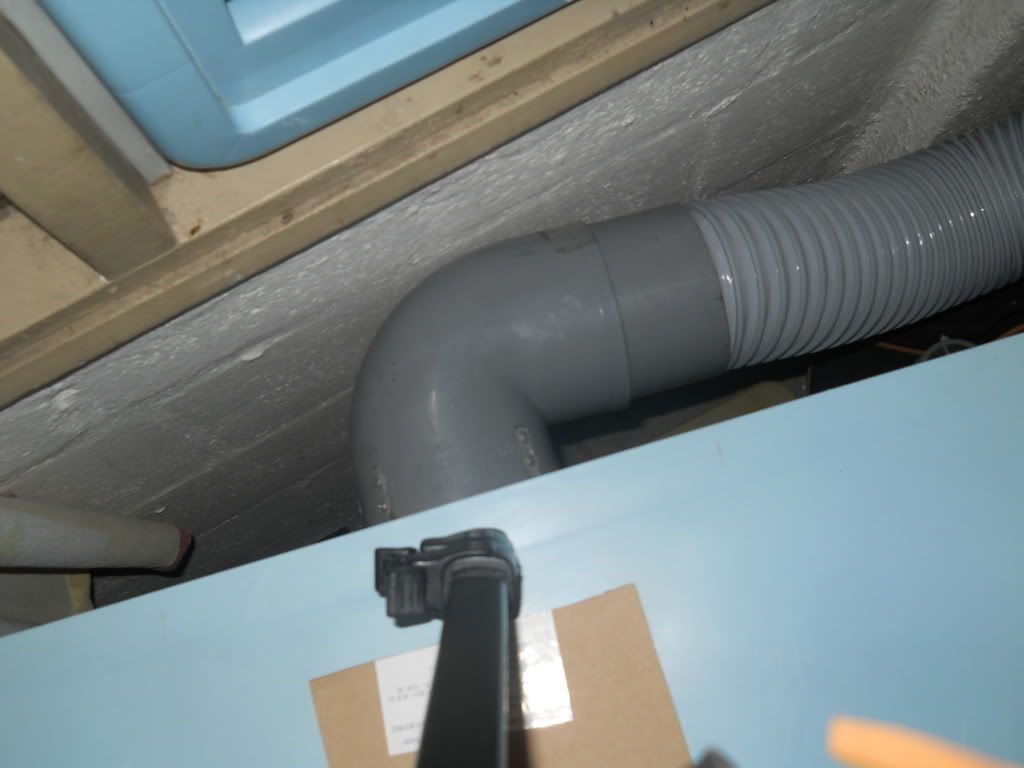 Took off a couple of the my windows glass, slap the plastic cover up to the window. I the need privacy you know.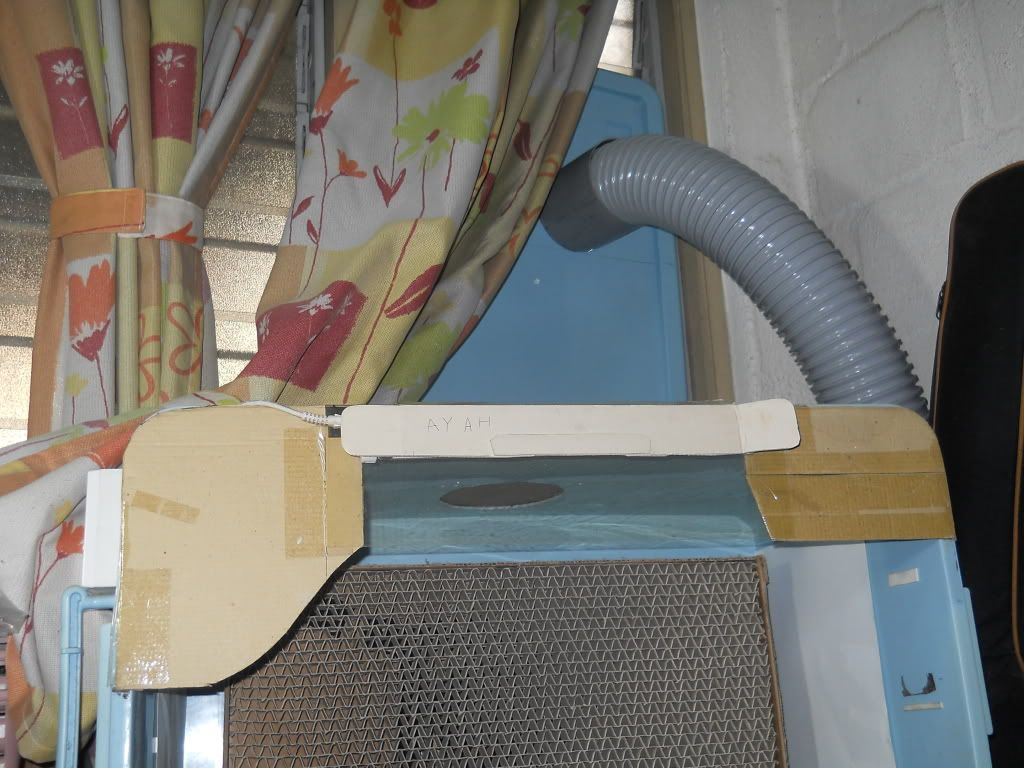 I put some rope to make support the heavy hose and the plastic cover.
Here you go my upgraded Spray booth .. I hope it will work :P