What I'm going to show here is some basic wargame basing, this is suitable for model like standard bearer, heroes or important character.
Its suitable for any size of the gaming bases.
Material
Paper clay
aluminum foil
super glue
gaming base
Vallejo sandy paste
(can be substitute by some fine sand)
Vallejo plastic putty
(can be substitute by others putty)
Vallejo Thinner
(can replaced by any thinner that dilute the putty you gonna use)
First
You need to kneed the paper clay on a piece of aluminum foil, mix some sand if you wish to have a rough surface. make sure its flat.
Let it air dry for 24 hours.
After 24 hours the paper clay became harden but you still be able to tear it like a paper, if your paper clay is too hard to tear, just smash it on the hard ground, it should be broke like clay. :)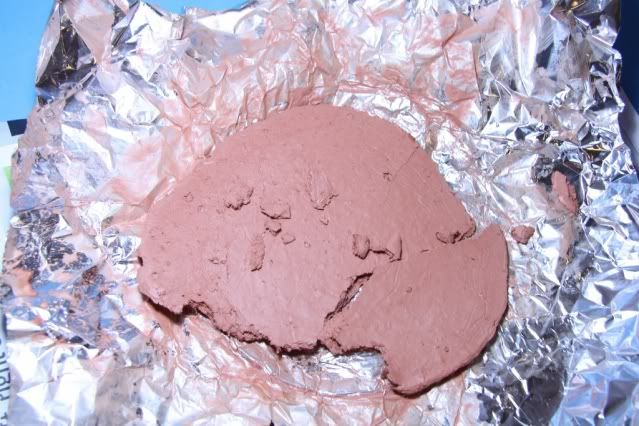 Tear it to the desired size.
And its ready to use. ;)
Second
Get your base ready. All you need to do now is just stack them into your desired height, attached them together with super glue.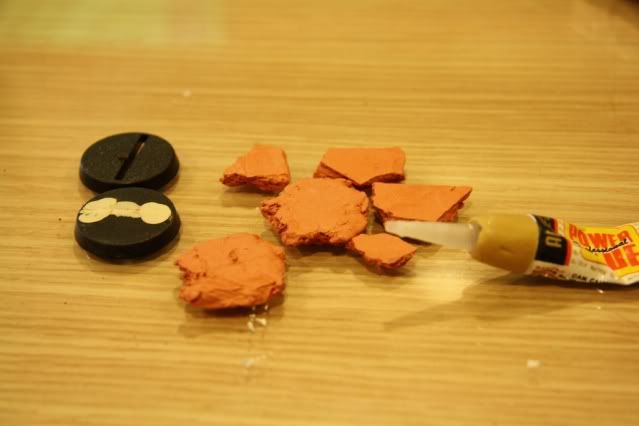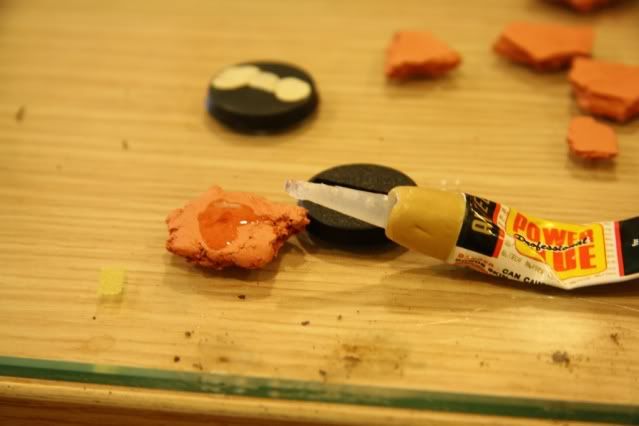 This is what you should get.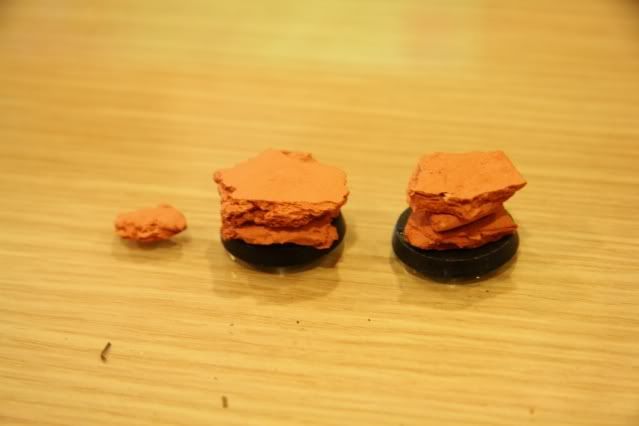 Third
Material to use.
Of course you can replaced them with the material you have. ;D
Mix three of them together and you will have a diluted pasty sand putty. ;D
Wipe and brush them on the base you prepared on step no.2, with an old brush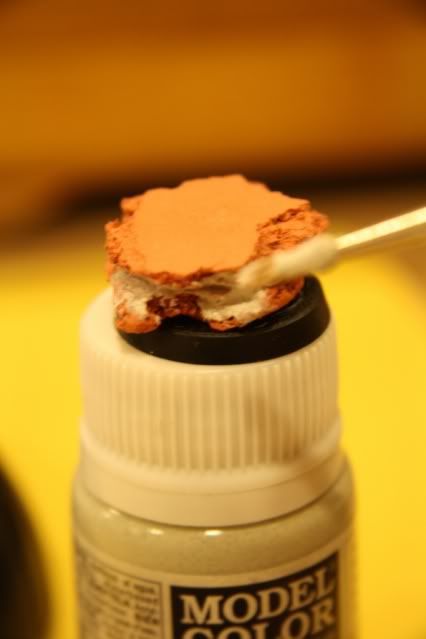 Done! this is how its look, on the left is prime with tamiya white primer.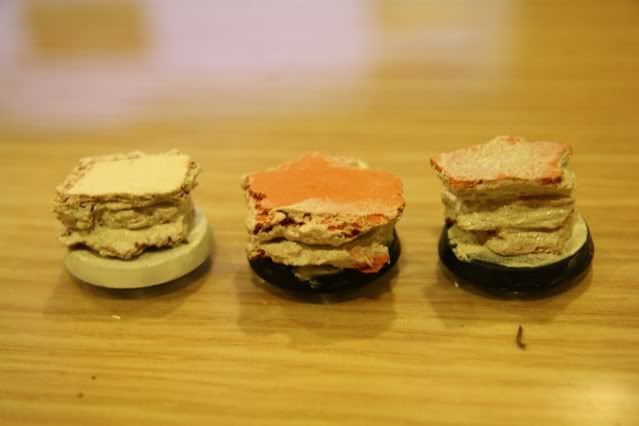 Some example showing how it look when you place your wargame model on top of the base, at least its a bit higher and outstanding. ;D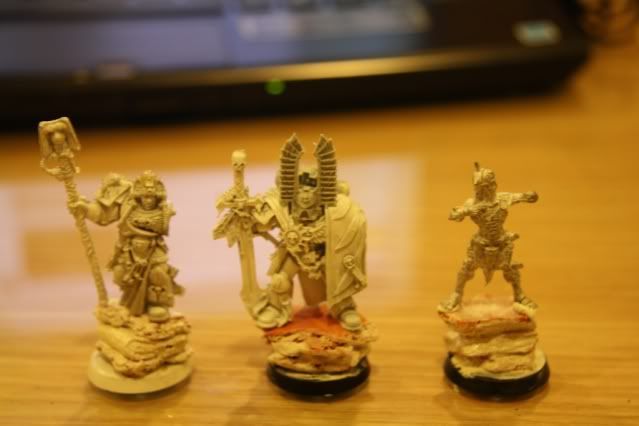 A Space Marine Librarian, which is my entry for some local painting competition. ;)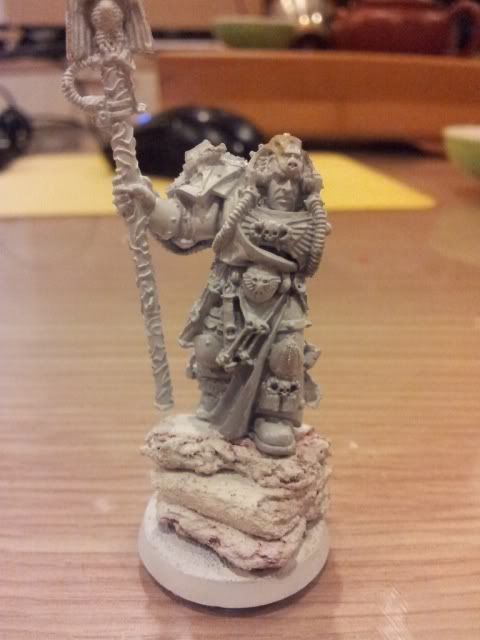 Thanks for viewing and hope this tutorial is useful. :)
Prepare by KIRIN.