Since the T34 is already completed and I am stuck with scratchbuilding parts on the Phantom (will show progress in a few days time), I am off with another quick build... I choose the Autoblinda AB41 this time and boy, this is one uuuuuugggglllllyyyyy armored car... It's so ugly that I can't find any angle during photography session to get the right angle to make it look somewhat "oklah".... Conclusion.... this armored car is not photogenic... :lol: :lol: :lol:
First of all... the box art... even the artist is having a very hard time to get this armored car to look good... :lol: :lol: :lol: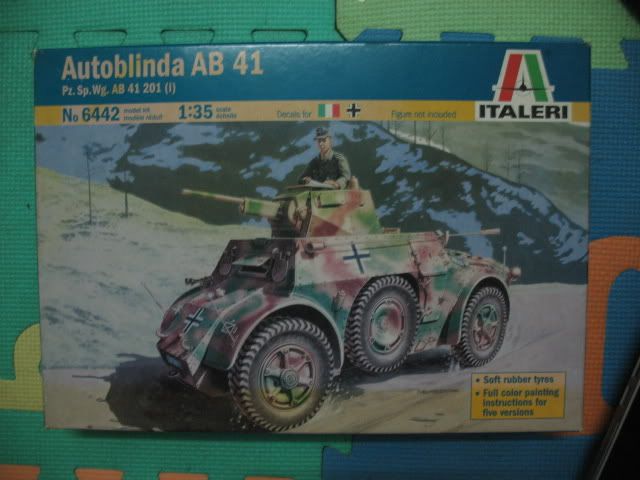 I am currently having problems with the markings. I am thinking of doing the Royal Italian Army (Regio Esercito Italiano) markings but I am having problems with the choice of colours. Anyone have any suggestions on what colour should I use for the Italian olive green, Italian sand and Italian dark brown? The colour is only available from Testors and Model Master and upon searching with the colour conversion chart, there is no matching colours available from Gunze... suggestions are really appreciated here.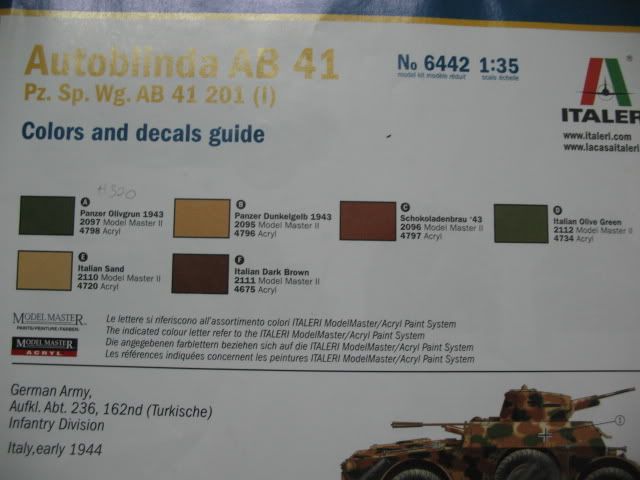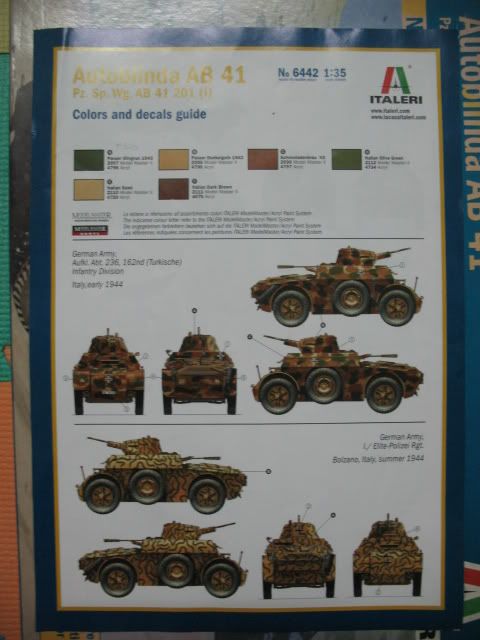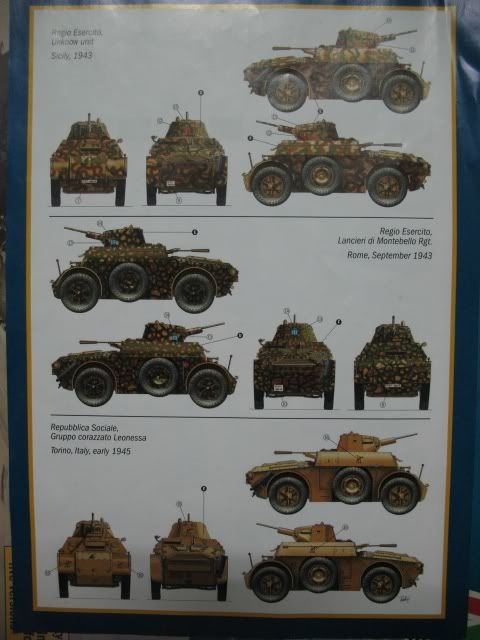 The kit is currently done after about 20 hours of cutting, sanding, cleaning and assembling. All it needs is a coat of primer and paint plus some weathering to complete it.
Shown below is the assembled kit. It is really hard to get a good angle of photographing to make this kit look good... :lol: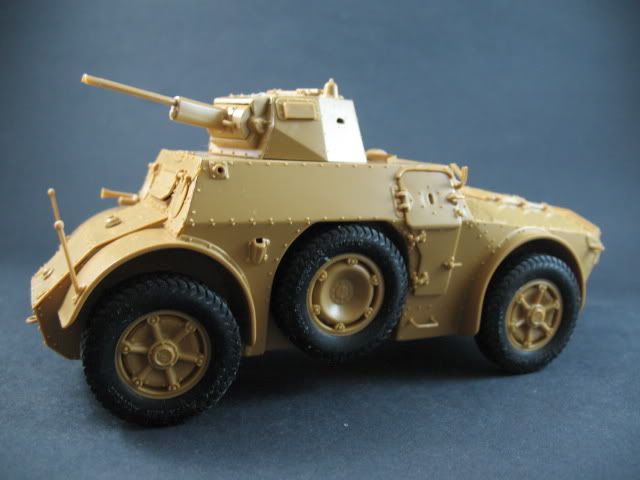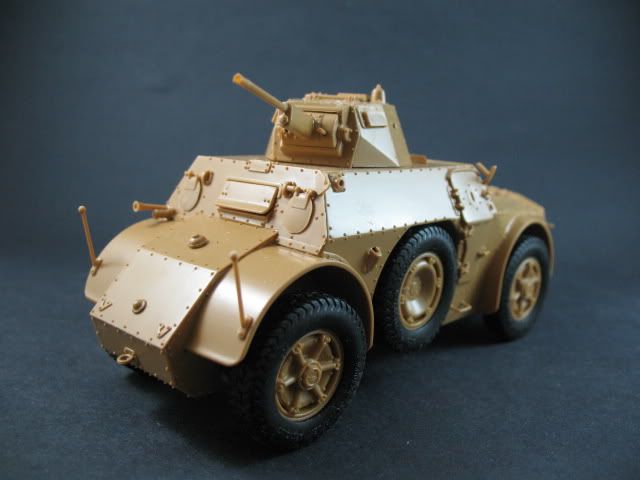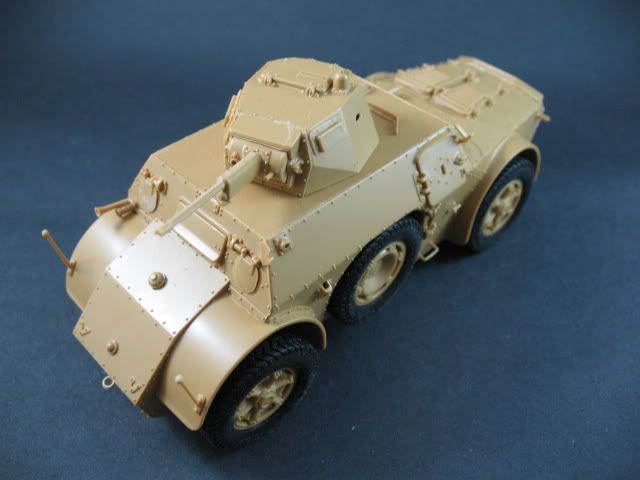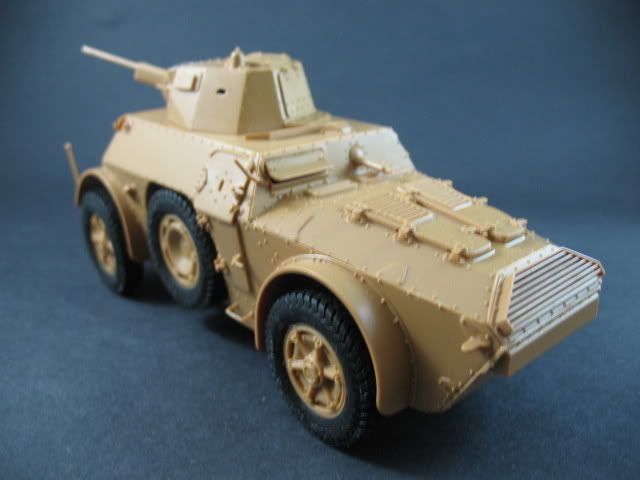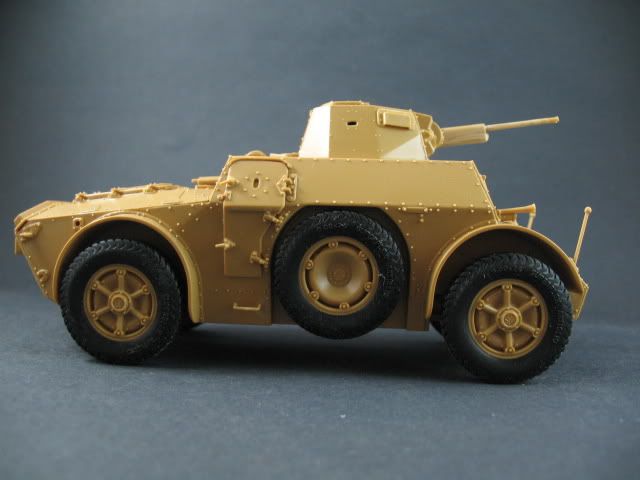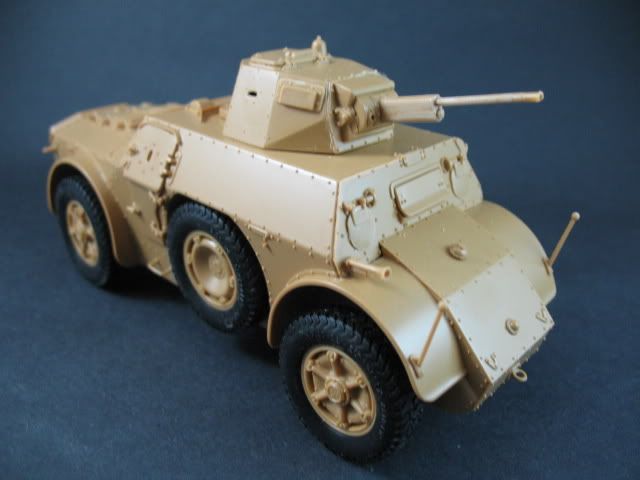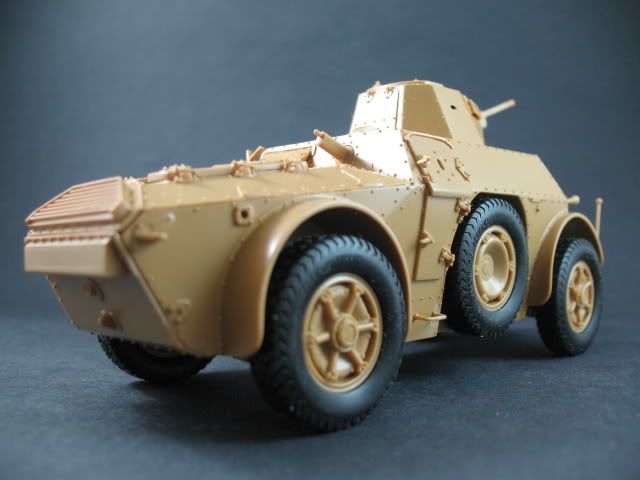 That's all for now. Hope I can get a good respond on the paint selection so that I can start painting this with Gunze rather than Humbrol paints... <_<