Bwahaha! Love Shane's face here: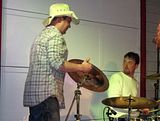 And, whoa, check out that shiny hair!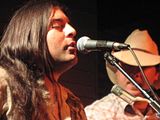 Thanks for posting your pics, guys. I know I've been a nag to some of you to see pics, but BAD ME, I have not uploaded most of mine to photobucket yet. :ph43r: I'll work on that tomorrow, and hopefully get some up in the afternoon.