Title: new fishhouse
tattoo - January 21, 2007 01:28 AM (GMT)
hi this his my new fish house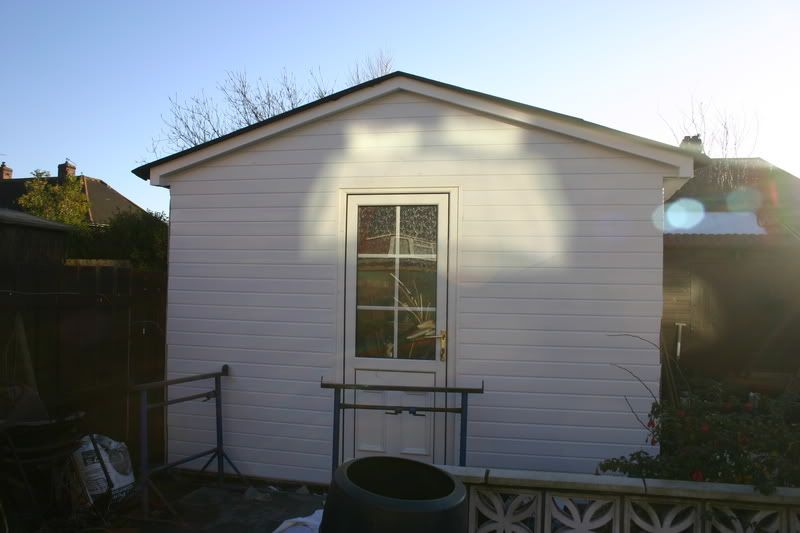 side view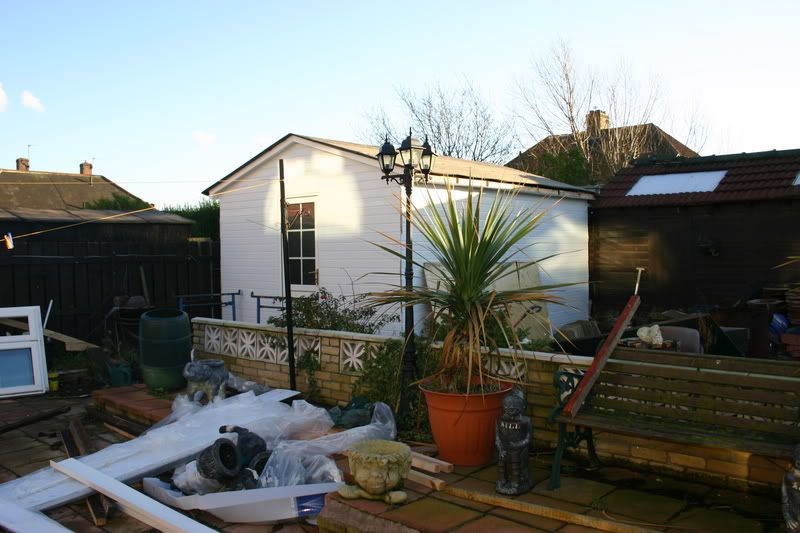 racking in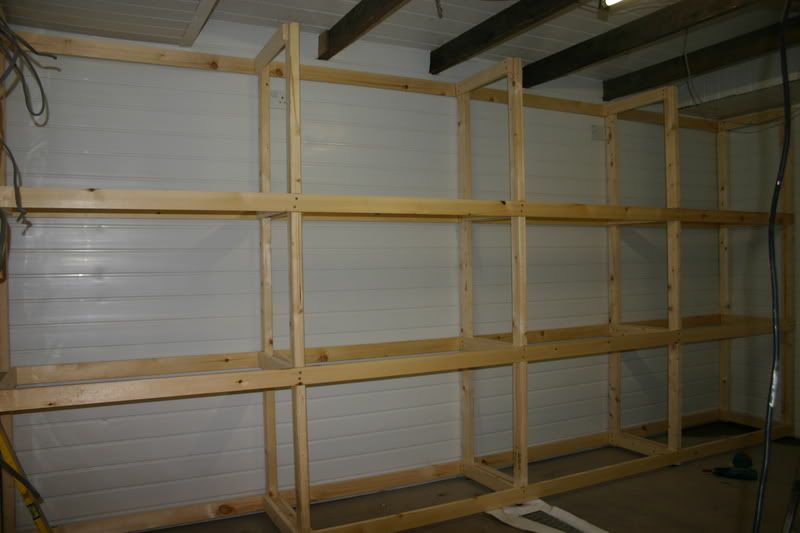 and tanks in
Dickson - January 21, 2007 03:48 PM (GMT)
Very nice,

Mind and use some of my tips posted awhile ago. They should help you reduce heating costs.

Willied
chinaman - January 21, 2007 04:09 PM (GMT)
very nice!! did you build it your self??
tattoo - January 21, 2007 05:47 PM (GMT)
all been built with my own hands
upto now anyway

iffymike - January 22, 2007 09:13 PM (GMT)
Looking very nice tattoo, but it dosnt look like you have much insulation? or are the roof beams for show?
tattoo - January 23, 2007 12:03 AM (GMT)
the building his four course of breeze blocks with timber frame ply on outside
this might be quicker lol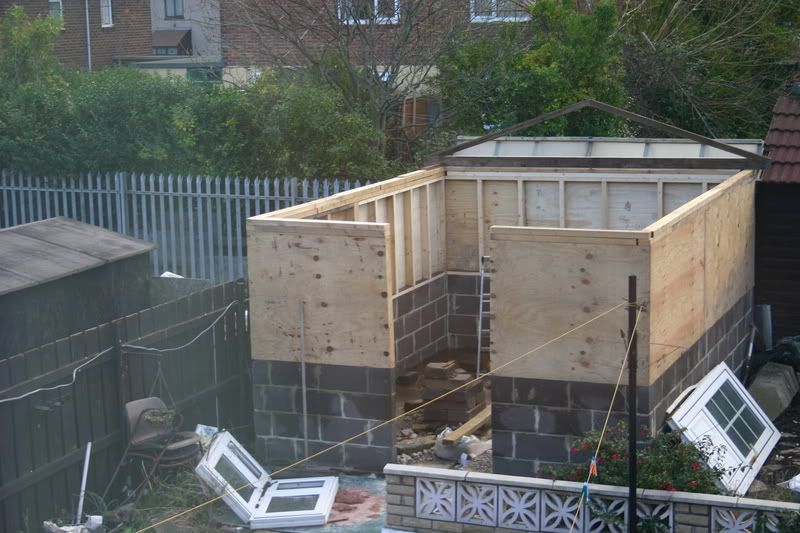 insulation in all wall cavitys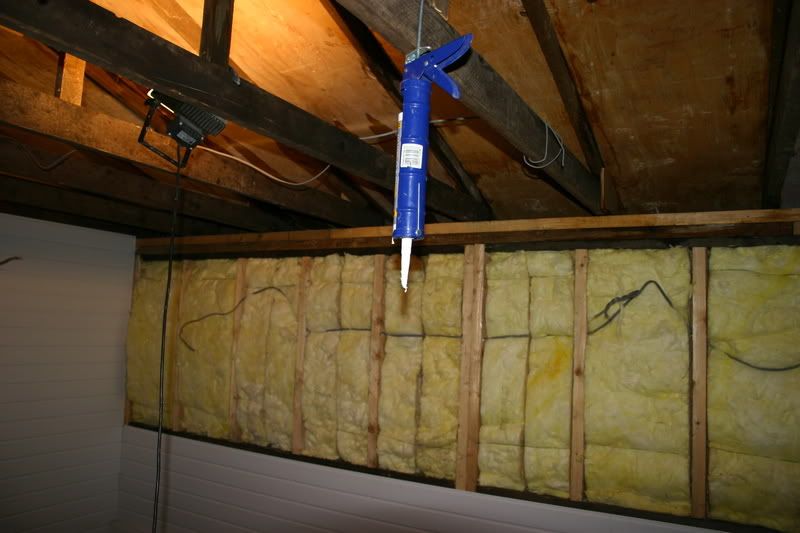 (the beam are were the water butts are going theres 3 inch of insulation in roof cavity pvc just a cosmetic touch plus was thinkin of condensation
and another
iffymike - January 23, 2007 09:22 AM (GMT)
That def answers question, and i must say it looks an excellent fish house, i recon you will spend a lt of time in there, i know i would.
Dickson - January 23, 2007 06:38 PM (GMT)
Emmmmm, think you've made a mistake mate.

the fibreglass will get soaked in moisture once everything is running, even thou it looks like you may have tried to seal the joints.

i'm talking from experience here, I helped build my mates fish/beer house and 6 months or so down the line we had to rip out the insulation, it got so damp it smelled wrong! :(

willied
tattoo - January 23, 2007 10:02 PM (GMT)
this is same way my old fish house was insulated and there was no signs of damp when i dismanteled that one
the inside is all pvc cladded which is stuck to frame work with sealant
the old f/house was no problems just an old shed converted which in the end was not big enough
so thats why i built this one
chinaman - January 24, 2007 08:39 PM (GMT)
tattoo,

what made you use breeze blocks and timber rather than using all breeze blocks?

thanks
tattoo - January 24, 2007 11:18 PM (GMT)
being a joiner i suppose.breeze blocks were just to stop water getting at timber.